Will the Increasing Fuel Rates Impact Two-Wheeler Prices in India?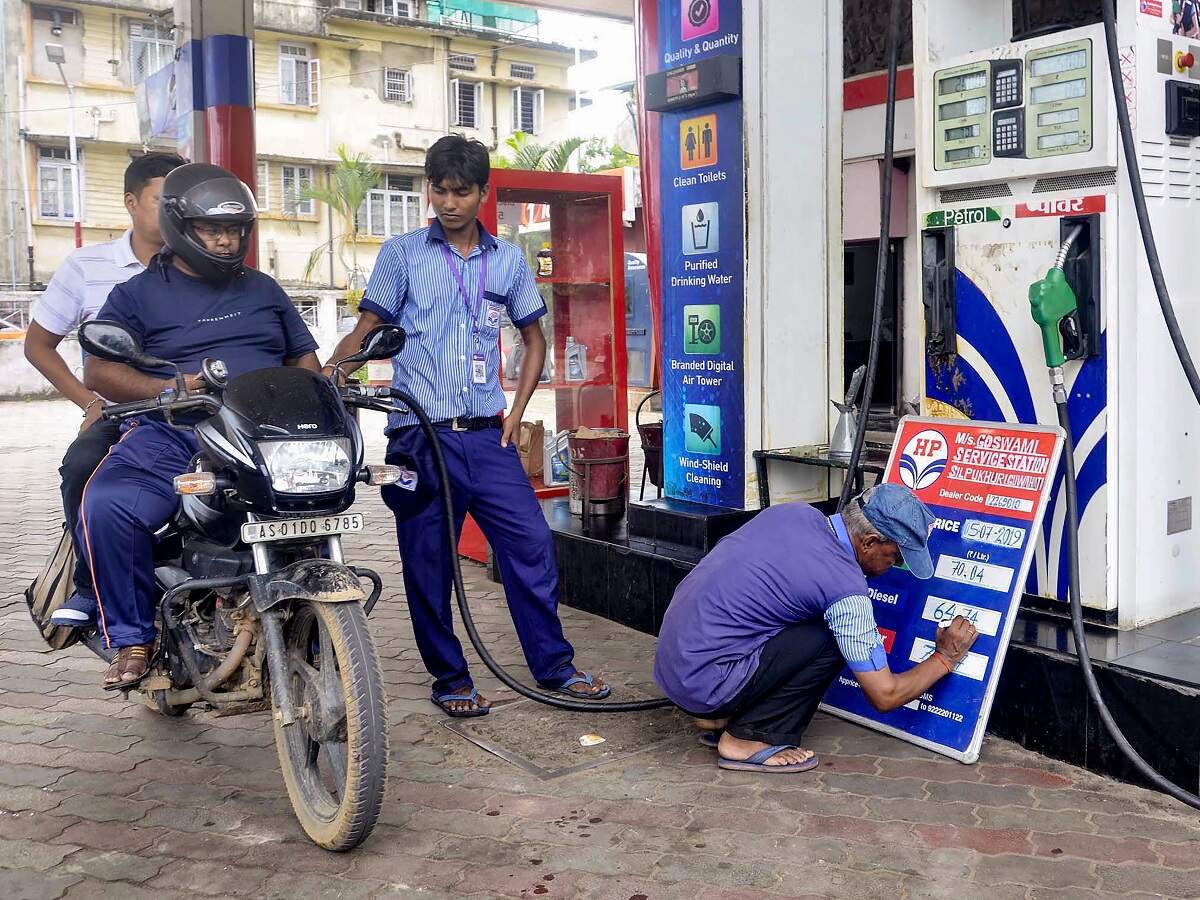 Introduction
India's two-wheeler sales have increased exponentially due to their fuel efficiency and ease of manoeuvrability in congested traffic conditions.
Two-wheeler buyers are also increasing due to the ease of buying and the availability of two-wheeler loans online with minimum eligibility requirements.
In order to understand whether Indian two-wheeler buyers are unconcerned about the potential rise in fuel costs, it is necessary to assess their understanding of fuel economy when purchasing a vehicle.
The cost of fuel has increased massively for vehicle owners over the past few months. Moreover, this is hurting consumer sentiment, which is affecting auto sales. In several cities across India, fuel prices have breached the Rs.100-per-litre barrier, which has hurt vehicle sales.
Effect of Fuel Rates on Two-Wheeler Prices in India
According to the association for auto dealers, two-wheeler retail sales fell 16 percent in February 2021 to 10,91,288 units, compared with 13,00,364 sold in the same month last year.
In addition to the high price of crude oil, high taxes imposed by both the federal and state governments also contribute to fuel prices rising. The automakers and other stakeholders have also appealed to the government to reduce fuel excise duties and freight charges.
Finance minister Nirmala Sitharaman recently said tax reductions to reduce retail fuel prices should be coordinated between the central and state governments. However, the government denied reducing the tax amounts on fuel.
The rise in prices has dampened consumer sentiment as well as adding to input and logistics costs. Automobile companies are facing a financial strain because of rising fuel costs.
The fuel prices have, in turn, led to an increase in freight costs which adds to the cost for the auto companies. In addition to increased infrastructure costs, bike prices are impacted due to a steep rise in steel costs.
Thus, companies may raise new car and motorcycle prices as early as next month, which is not good news for car and motorcycle buyers. The silver lining for potential bike buyers can be the availability of affordable two-wheeler loan interest rates with minimum eligibility criteria.
This can be confirmed by the latest action of a motorcycle manufacturer, Hero MotoCorp, who recently increased their ex-showroom prices.
The price of Royal Enfield bikes will also rise. Two-wheeler manufacturers' new variants saw their final prices increase by 2 percent at launch.
Mahindra & Mahindra, among others, have increased their vehicle prices starting from June. In early April, M&M raised the prices of their vehicles due to an increase in raw material prices.
"Raw materials costs have been increasing significantly, and we shall raise prices in the first quarter of FY22," explained Rajesh Jejurikar, Executive Director (Auto and Farm Sectors), Mahindra Group.
Conclusion
"With such uncertainty in the supply chain, it is challenging to predict a clear future. I can only say that the industry is working on whatever is in our control. We are working hard to maximize production and sales while ensuring the safety of our people across the chain," Ayukawa said.
The long-term impact of higher fuel prices is thus unknown to the industry. However, in the short run potential, two-wheeler buyers can expect a slight hike in prices.
Though, there isn't anything potential buyers can do about the increase in prices. The availability of convenient EMI two-wheeler loans can act as a blessing in disguise.
Potential buyers can seek up to Rs. 3 lakhs of loan post fulfilling the eligibility criteria. Several two-wheeler loan options are available on the market with affordable interest rates and offer easy-to-pay EMIs, which you can calculate by using the two-wheeler loan EMI calculator on the lender's website.